| | |
| --- | --- |
| Order | |
---
It displays the list of purchased products. Number of export units, number of pieces, data format (can be changed in the roll-out list), price and eventual discounts are indicated for each product.
There is a button "Create an order" under the cart. This button transforms the cart contents into the form of binding order.
Purchase of individual products can be modified by clicking at the product name or the whole product (cross in the "Delete" column) can be deleted from the cart section. Eventually the whole cart can be deleted (button "Delete the cart") or not updated products can be removed by the link "Delete not updated". Return "back to selection" of the data is also possible.
The cart content is for each user permanently saved up to the time of sending the order.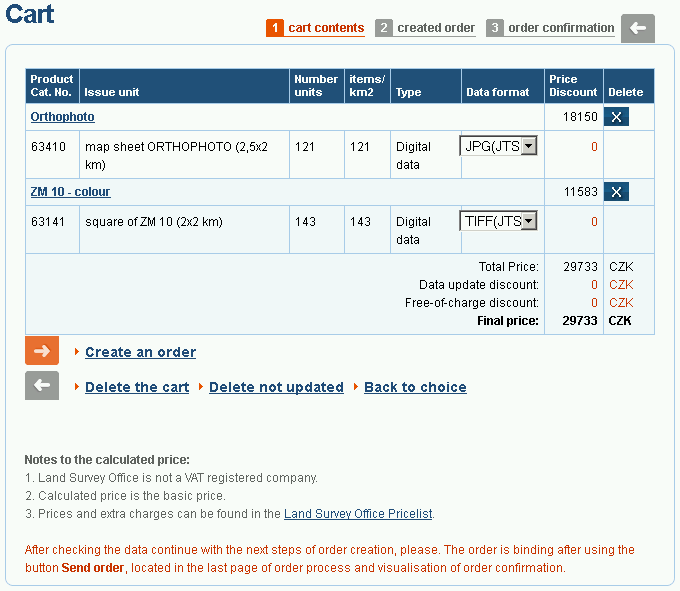 ---
© 2009 Intergraph Corporation